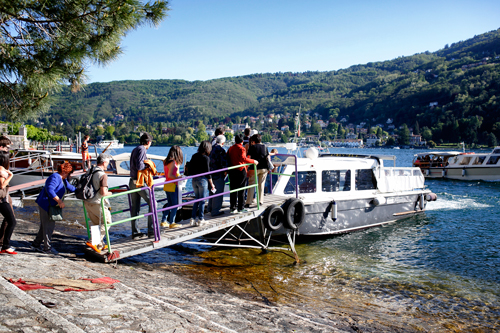 NAVIGATION LAKE MAGGIORE, BORROMEAN ISLANDS AND STRESA
The Consorzio Motoscafisti Summer Boats (Summer Boats Speedboaters Consortium) in Baveno, a leader in navigation services for Lake Maggiore, is pleased to put at your disposal the boats of its  fleet so that you may live and enjoy the excitement experienced by so many famous people who have been enchanted by the seductive beauty of the splendid Borromean Islands and all the towns around Lake Maggiore.
Quality and attention to the services offered are at the core of our philosophy. Our boats allow to provide for any type of service according to the diverse individual needs requested. Experience and punctuality do the rest.